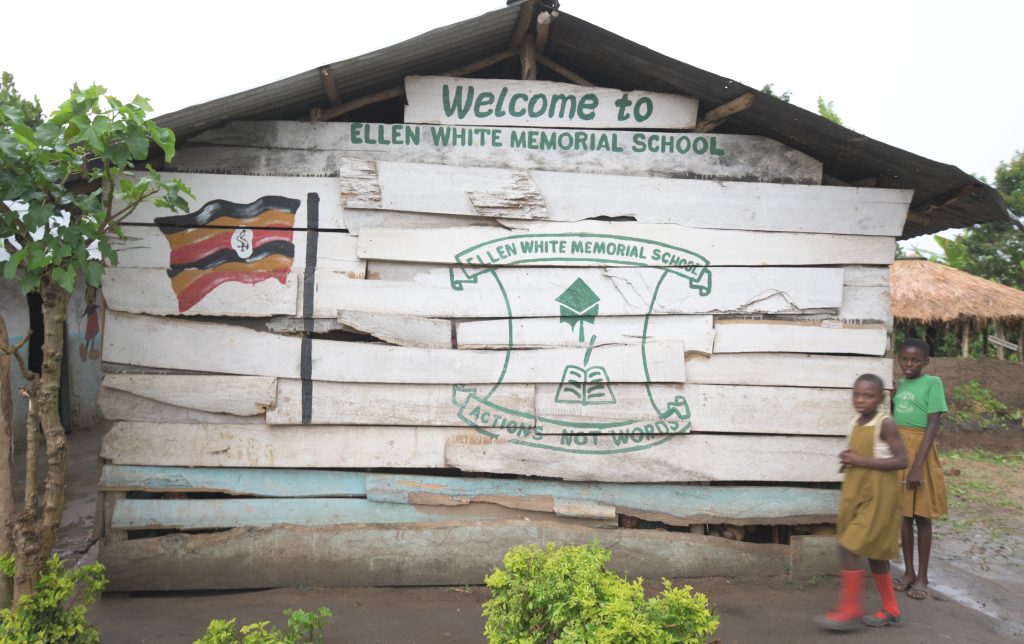 Thank You, Thank You and Thank You!!!!
A big thank you to all of our donors who have contributed to this project.  We have now raised our goal of $24,000 to complete the six classrooms.  We will post updates on our website as we receive information from Uganda.
The Ellen White Memorial School needs your help!
It's the rainy season, and this school in Bundibugyo, Uganda is in desperate need of six new classrooms to replace their leaky buildings.
Thank you to everyone who contributed by helping us raise the $10,000 that was matched by a generous donor.
We almost reached the $24,000 goal needed  for this project to proceed.
We urge you to prayerfully consider partnering with us today.
Thank you for your generosity.
Ellen White Memorial School Fundraiser Progress
Amount received for matching - $ 10,000 (Up to $10,000 will be matched)
Needed for project completion $24,000 - Raised $24,000.
Raised for project completion
100%
Interac e-transfer to [email protected].  Your donation will be deposited automatically to FACE's bank account. 
Please remember to provide your name and address in the comment section, or email us at [email protected] to say who the donation is from. This will allow us to record your donation correctly, otherwise we are unable to provide you with a tax receipt at the end of the year
F.A.C.E.                                                    P.O. Box 54005, Village Square                Calgary  AB   T1Y 6S6
Phone us toll free at 1-844-277-6485.  We will process your donation over the phone.
We appreciate your donations, but as a charity we do not sell any products and cannot offer refunds of donations.
Donors, Please Note:  If donations received for a particular fund or project exceeds those needed, FACE reserves the right to reallocate excess funds to other similar projects or to where most needed without further notice to the donor.